Here's why PTAs choose TryBooking
Low transparent fees
Running fundraisers shouldn't break the bank. That's why our fees are low and transparent - with payment processing and VAT included.
Seating and table plans
Take the hassle out of allocating seating. Create custom seating/table plans that match your venue, whilst guests can easily select their seat.
Supporting good safeguarding
Protect your events by setting a password, or use our Custom Forms feature to easily collect information about who's attending your events.
Exceptional support
Sometimes, you just need to speak to a real person. That's why we have a friendly UK based team of event experts here to help - all at no extra cost.
From quiz nights to your big summer ball, we know it's a lot of work to put on the best PTA events, with setting up event ticketing just another thing on your committee's to do list. That's why TryBooking is dedicated to helping save your PTA time and money with our easy to use ticketing solution.

Whether you're running a fundraising ball with a complex seating plan or an outdoor fireworks night for hundreds, TryBooking makes managing and monitoring your event setup simple. You can easily track ticket sales in real time, and manage admission on the door with our mobile scanning app.

Our focus is on giving you the tools needed to easily create and manage all your PTAs events - all whilst keeping things affordable with our low, transparent fees. Plus, we've got a friendly team ready to help just a call away.

With simple low fees and exceptional support, let us be your 24/7 committee member.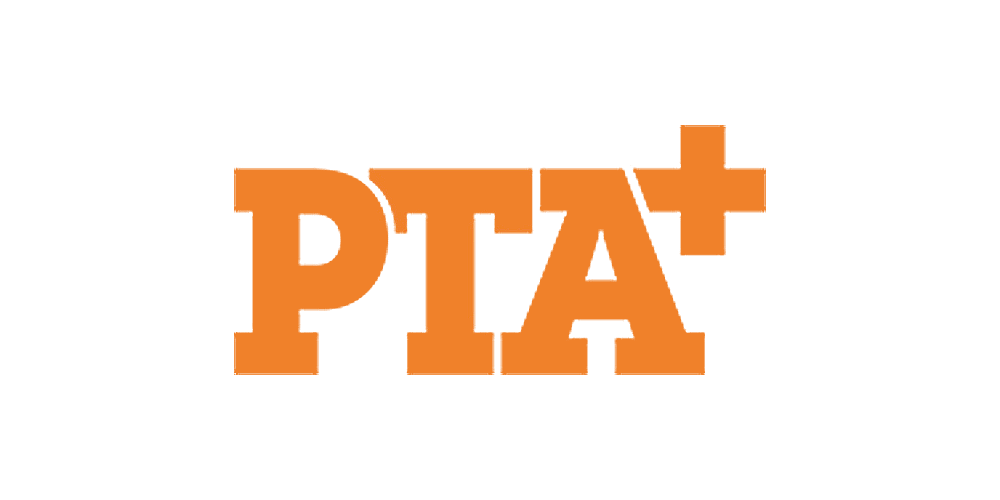 Supporting PTA+ since 2019
We're proud to support PTA+, a community association dedicated to helping PTAs across the country plan, promote and run great events to support their school. We've been an approved supplier since 2019, removing consuming admin work from PTAs ever since.
TryBooking has your all PTA events covered
Take a look at some example events below - all created in less than 10 minutes.
Have a look for yourself...
Joanna Fozard of Beaconside PTA wanted an easy to use, flexible platform to cover the range of events they organised. Take a look at some of the reasons she thinks TryBooking is a game changer for their PTA.
Simple, transparent pricing.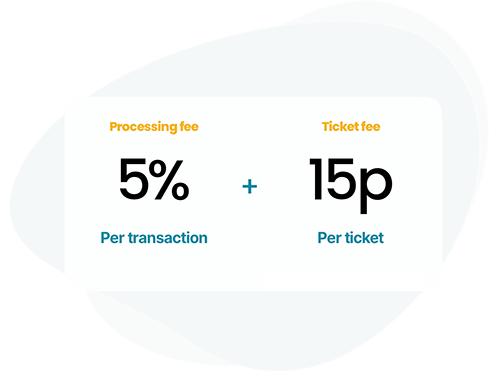 Our low cost pay-as-you-go pricing means you only pay once you've sold paid tickets for your event.

There's no pricing tiers, no upfront costs, hidden fees or lock-in contracts in sight - just simple event ticketing.

Running free events? You can use TryBooking for free!
Start your next event in just a few steps
CREATE YOUR EVENT
SELL YOUR TICKETS
RUN YOUR EVENT
It's super simple!
Get started creating events for your PTA in just a few minutes.
No complicated contracts, no subscriptions - just create your free account and you're on your way.
You can easily create a page that's perfect for your event with full control over how your event looks.
Need a hand? We're with you every step of the way with step-by-step tutorials and our friendly customer service team.
Start spreading the word
Our simple checkout makes selling tickets a breeze!
There's no need for your guests to sign up - once you've created your event, you're good to go.
Plus, it's super easy to integrate TryBooking into your own website, too - just copy the code we provide and your guests will be purchasing tickets through your website in no time!
We also have plenty of tools to help boost ticket sales - including promo codes, gift certificates and early bird discounts.
The tools you need
We know what it's like running events.
That's why TryBooking helps make running any event on the day as simple as it can be.
Our powerful email communication tools let you keep your guests up to date before, during and after your event - removing the hassle of mail merges.
Plus, it's simple to manage your event with our Mobile Scanning App. Scan in attendees as they arrive, and easily let volunteers help you out with the integrated Volunteer Mode.
Powerful features perfect for all your PTA events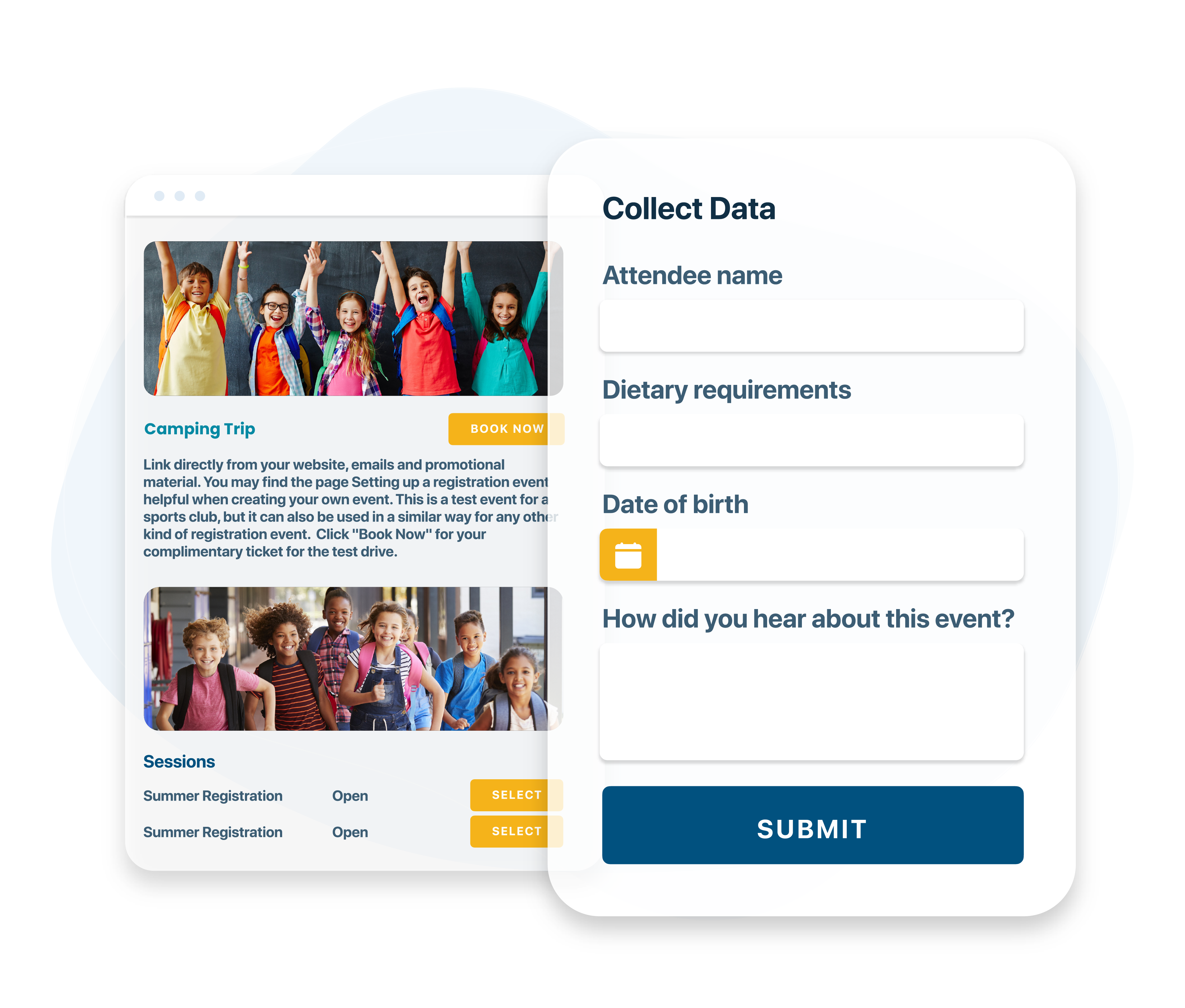 Safeguarding made simple with Custom Forms
We know it's important to safeguard students at all times, including during events. Our Custom Forms feature makes it easy to collect information about who's attending an event at the time of booking - whilst also being easy to access through full real time reporting.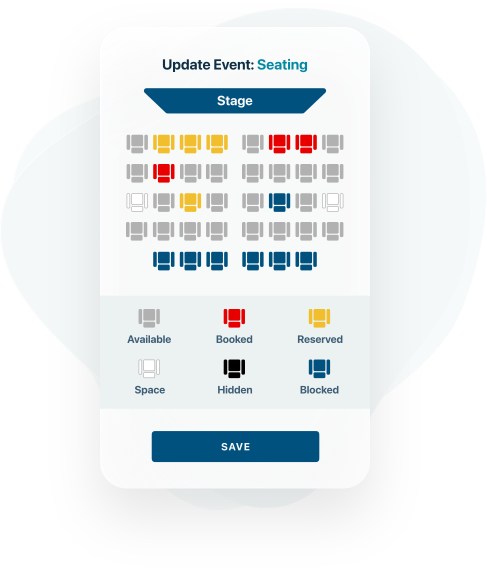 Seating and table plans
Whether you're selling tickets for your fundraising ball or a performance in the school hall, you can easily build custom seating plans to suit your requirements. Plus, guests can easily choose their preferred seat when booking.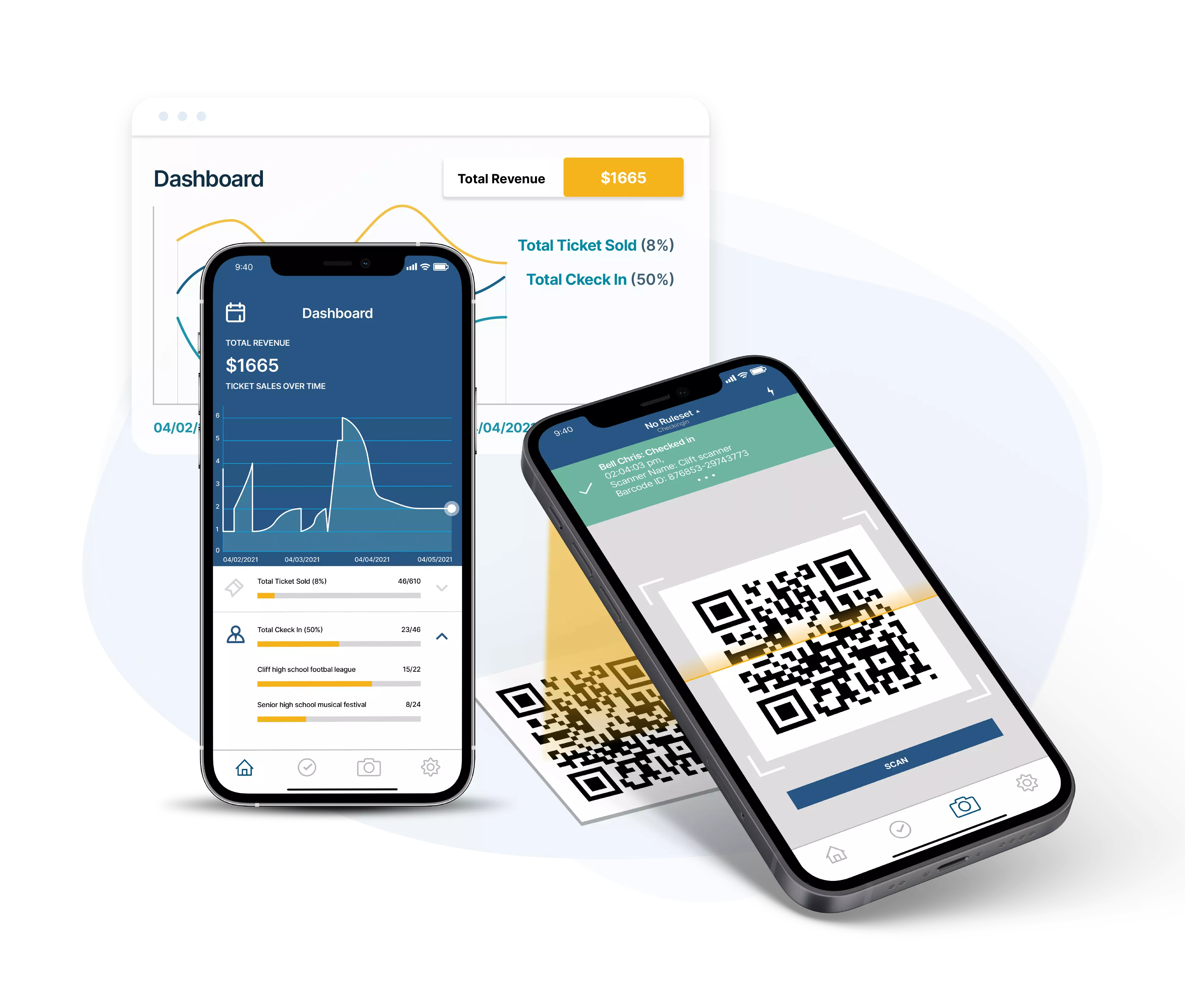 Simple scanning app
Speed up entry to your events with our easy-to-use scanning app, which lets you check in guests using a mobile device. Plus, students can help out too using Volunteer Mode, which lets them scan tickets without giving them access to sensitive data.
And there's plenty more.
We're constantly developing our event ticketing platform to help make the event ticketing process simple.
Set up as many tickets as you need for your event.
Send follow up emails and important updates.
Let your ticket purchasers buy on your website.
Access all your data with 40 real time reports.
We focus on privacy and value yours.
Accounts for team members
Keep secure with individual logins for teams.
Easily sell tickets on the door with Quicksale.
Ready to get started?
Join PTAs across the country who use TryBooking to create amazing events by getting started today.
Still not convinced? BOOK A DEMO
Exceptional customer support

Privacy focused event ticketing

No hidden fees or setup costs

Totally free for free events

Low, transparent fees for paid events
Running other events?
Don't worry, TryBooking can still help. See some of the other events we support: