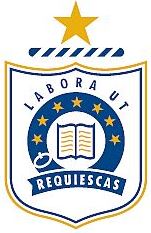 Background
Caulfield Grammar School was founded by Reverend J H Davies in 1881. From its humble beginnings with just 9 students, the school has grown to become one of the best and most respected co-educational schools in Australia with 3,200 students across its three metropolitan campuses.
Making the switch to TryBooking 
Previously, events were managed by the administrative staff in each department on an individual basis which proved challenging and inefficient. Events were publicised through the school newsletters with most payments and ticketing being done manually, although some ran through an alternative payment method. 
After doing some research and trialling the use of TryBooking, the school decided to incorporate TryBooking. Here, we speak to Trudy Morrison from the school's Marketing Department about Caulfield Grammar's decision to introduce TryBooking and how the move facilitated engagement, improved the workload for staff and reduced administrative costs.
Trudy explains, "we wanted to integrate our online promotions with a flexible online ticketing process. TryBooking fitted our needs."
How online ticketing has impacted parents
Trudy tells us the benefits of switching to TryBooking have been numerous but cites the convenience and ease of booking for parents as the greatest advantage.
"Parents are able to click through from the TryBooking event links we place within electronic posters, newsletters and emails straight to the event and book and print their tickets with ease."
Moreover, the "consistency of the look and presentation of the events is another huge plus when using TryBooking.
From the school event organiser right through to the Director of Marketing, all were impressed with how simple the TryBooking system was to navigate, given the depth of capabilities of the platform.
TryBooking has enabled a greater ease and consistency of communication about events with the school community!"
Managing Speech Night
Caulfield's Speech Night is their largest event and always a highlight of the school calendar. Trudy acknowledges that the event tends to attract a huge volume of guests. 
"The sheer size of coordinating seating for over 3,000 guests was a great challenge. This year, we streamlined the ticketing process through the use of TryBooking and saved an enormous amount of staff time."
By moving seating charts online, parents, students and other guests can select their own spaces and pay for them in a single transaction. 
"TryBooking enabled us to manage the event by uploading seating charts meaning the process and structure for the entire event worked well and ran smoothly".
"TryBooking is cost-effective, easy to use and it is easy to access updated information and summary reports."
Trudy credits the knowledgeable support team at TryBooking with "handling any and all issues well and in a very helpful manner".
Trudy describes how they can now automatically feed the diverse events from all campuses directly onto the password protected school website which makes navigating event listings easy for parents. Both staff and parents alike recognise TryBooking as being easy to use and navigate.
"The ability to link directly from a 'Book Now' button to the TryBooking event page rather than needing to search for event information or pay in one location and redeem tickets elsewhere is undoubtedly one of the reasons TryBooking has been welcomed by the entire school community.
TryBooking is cost-effective, easy to use and it is easy to access updated information and summary reports. The fact that ticketing is done automatically and does not need to be managed by school staff is a wonderful time saver that is being enjoyed by administrative staff school-wide".
Trudy Morrison
Marketing Officer,
Caulfield Grammar School