TryBooking is the best ticketing platform solution for motorsport events. We have helped a range of motorsport organisations for selling tickets, seating plans & selling merchandise.

TryBooking's platform includes a seating plan functionality, perfect for motorsport arenas, stadiums & festival events. It is a feature rich solution that is the ideal choice for helping you sell merchandise along side your tickets, the versatility of the platform can even assist with season tickets.

So, if you're looking for a motorsport event ticketing platform that really can do it all, with low fees as standard, then get in touch with one of our team today. Our team will be more than happy to help you, or click on the create event button and follow the easy set up steps.
With simple low fees and exceptional customer service, let us support you with your motorsport events.
Here's why motorsports groups choose TryBooking

Tabled Events
Indicating that your event has a seating arrangement, it can be controlled by the sections from within your event. With a simple switch from seat to space, several options become available, reflecting the needs of your seated or standing event.
Low Fees
Our mission is to build great features and provide excellent customer service while keeping pricing as low as possible for you and your attendees - and of course always free for free events!

Easy Administration
With TryBooking it is easy for event organisers to create events and analyse event registrations with an extensive list of reports. Ticket buyers can renew their membership, book an event or order merchandise with only a few clicks, without the need to register or sign up.
Exceptional Local Customer Support
Receive personalised and local support from our dedicated UK team at no additional cost. Use our years of experience in event ticket sales to run your best event.
Low Ticket Fees for Motorsport Events
Processing fee
*Includes payment processing and VAT

Have a Stripe account?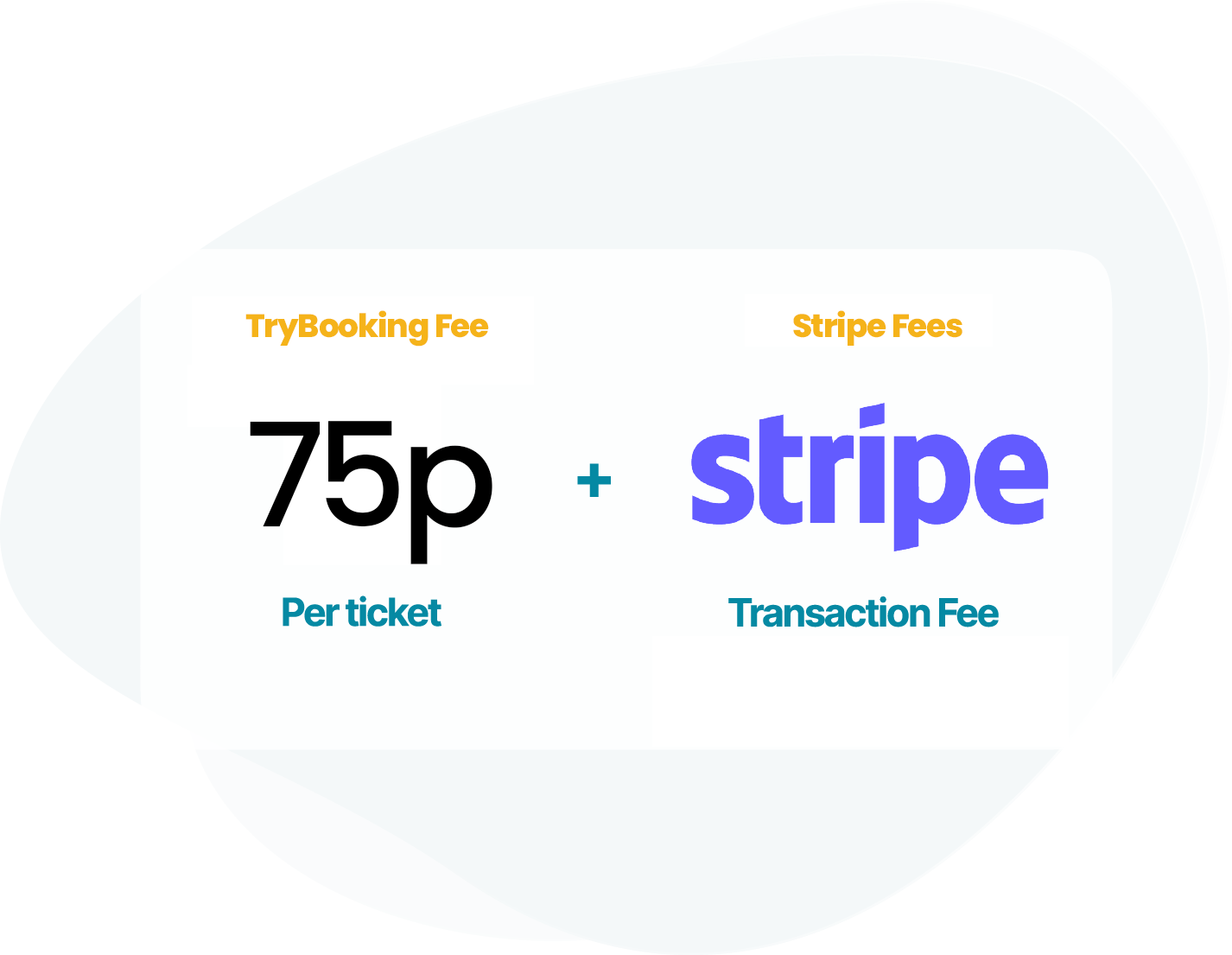 Link your TryBooking account through Stripe Connect, allowing you to receive payments directly.