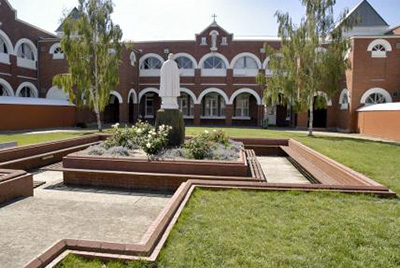 Background
Assumption College is a Catholic Secondary School in Victoria run by the Marist Brothers. Every day they welcome 1130 day students and 70 boarders from all over Victoria as well as some interstate students. Here we speak to Caroline Burge from Assumption College about why they made the move to Trybooking.
The change
Caroline tells us they wanted a system that would save time, be efficient, secure and convenient for families.
"TryBooking means parents no longer have to come to reception which was time-consuming for both parties. Many of our families missing 'due dates' due to delays in cheques arriving late from interstate is a thing of the past. Our most time-consuming event, the School Production, now takes care of itself as parents can choose their own seats and tickets."
What has TryBooking enabled you to do that couldn't be done before? "TryBooking is fantastic! It has enabled boarding families to pay for trips and events without having to send cheques in the mail. Students no longer have to carry cash to school. Parents can choose and book their own seats for the school productions and choose who they want to sit with at the Graduation Dinner. Best of all, the Accounts Department no longer has to spend hours receipting all the cash incidental payments."
Caroline goes on to discuss all the ways in which parents are benefiting from the introduction of TryBooking. "It gives us a way to collect numbers for non-payment events. With TryBooking, parents can RSVP without having to ring the school."
Parents are also enjoying a centralised place where all events are posted on the school website.
Caroline says that "parents are now in the habit of checking this list when activities come up and they can choose with ease what they are paying for".
The result
So, overall has TryBooking been well-received at Assumption College?
"Teachers love TryBooking! They can easily monitor the number of students who have paid without having to go through the Accounts Department, by exporting a report or receiving an email for each payment, if they choose. Parents are welcoming the simplicity and convenience of being able to make payments out of hours in their own time. The families who choose not to make online payments are very much in the minority these days but we can still do tickets sales manually for those families. All in all, its a huge time saver."
On the biggest benefit that TryBooking has delivered:
"The greatest benefit for us using TryBooking has, by far, been the amount of time we've saved. For example, our Year 12 Graduation Dinner alone involved 188 families and over 550 tickets. Dietary requirements were part of the booking set up as well as the option to choose which families they wished to sit with. The time savings in collecting such data through was massive thanks to TryBooking!"
"As well as time savings, there are also savings in administration work. For example, receipting payments and taking cash and cheques to the bank is almost a thing of the past. Furthermore, busy parents can pay out of hours in their own time which is huge."
Caroline is enthusiastic when she tells us that TryBooking really has been a game changer for Assumption college and one the whole school community is happy about. 
Caroline Burge,
Accounts Department