How Kew East Basketball Club reduced their registration workload from 40 hours to only 4 minutes using TryBooking.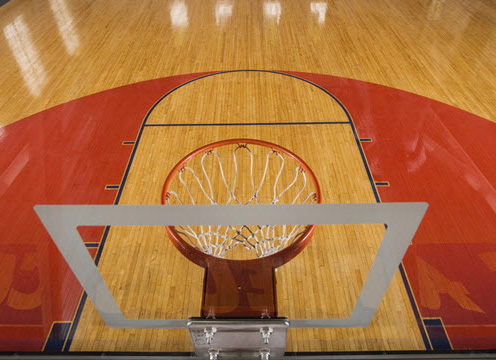 Background
Kew East Basketball Club is a large sports club with more than 230 children and 36 teams. Twice yearly Kristina, the club's volunteer treasurer, spends more than 40 hours managing the player registrations. An enormous amount of work goes into collecting registrations and payments and collating all the information. It is a big commitment in time and energy.
Kristina Seymour, the Club Treasurer, talks about her pain points around managing club registrations.
"I spent so much time in discussions with parents and chasing people for money, registration forms and explaining why deadlines were important. I made countless trips to the bank to deposit cash and cheques and eventually ended up holding huge amounts of cash at home waiting for people who were 'about' to pay me. I really had had enough of the whole thing." 
Until this year, registration forms were emailed to team managers to pass along to their players and then the forms had to be collected and passed back to Kristina. What she received was often barely legible scraps of paper, or emails with the information in all kinds of formats. Sometimes there would be one cheque or an envelope of cash with two or three registrations attached to it.
Kristina had to sift through all the material, reconcile accounts, manually enter data into Excel and then make a trip to the bank. "I can't tell you how frustrating it was deciphering some of the illegible information," said Kristina. 
"I couldn't face another year of managing club registrations. I told the committee that I wouldn't be Treasurer again unless there was an easier way to manage the player registrations. A parent at the meeting directed me to TryBooking," said Kristina Seymour, Treasurer Kew East Basketball Club.
The change
"As I looked into TryBooking I quickly realised that we could collect all the information, in the same format and we could access and use the information right away," explained Kristina. 
"We sent an email to team managers directing them to have their players lodge their details and payments online. We set up our TryBooking page with all the teams in a drop down menu. People simply had to select their team, order their uniform and pay. It was that simple!"
Kristina loved not having to chase people for payments and listen to excuses about why they shouldn't pay the higher fees for late registration. Everything was simple, clean and self-explanatory on the website. If people were paying after the deadline, the club's TryBooking page simply charged them the late fees. Kristina didn't have to answer a single phone call or chase any payments. 
"Once the registration was set up on TryBooking, I didn't have to do a thing. I had all the player information I needed in a consistent format and I used the CSV report to dump the data directly into my Excel worksheet." The security and safety of funds being transferred directly into the club's bank account gave Kristina peace of mind and saved time previously spent going to the bank for manual deposits. 
"For our player awards we used to collect information through email and pieces of paper. Again the information would come in different formats that had to be pulled together, and some of the information wasn't correct. 
TryBooking made this so much easier because all the information arrived in the same format and I could just pass the names on to the trophy engravers and easily plan the awards night," continued Kristina. 
"Team managers were thrilled they didn't have to chase up parents for paperwork and money. 
TryBooking lightened everyone's workload."
The result
Kew East Basketball Club was able to drastically reduce their time and work spent collecting registrations. They no longer have to chase people down for payments, and can keep all their data collection and reports in one consistent format. 
"I am so relieved to have this system available to me. I knew there had to be an easier way."
"This is my last year in the club so I'm hoping that, for the first time, because this job is so much easier now, we won't have trouble filling the Treasurer position," concluded Kristina. 
"I am so relieved to have this system available to me. I knew there had to be an easier way. I even asked the bank if they had a service like this. I just couldn't keep going the old way. I think TryBooking is fabulous!"
Kristina Seymour
Treasurer
Kew East Basketball Club