Kingston Grammar School use TryBooking to run events such as alumni quiz nights, reunions and professional networking evenings.
"Kingston Grammar School Development Team run a host of alumni and fundraising events, as well as an online shop via TryBooking," said Katie Raymond, Alumni Relations Officer.

KGS Friends use Trybooking to run a variety of events. TryBooking handles all of their bookings, leaving KGS Friends with more time to focus on other aspects of the event.
See an example of a Networking Event held at the Houses of Parliament.
To reduce the time spent setting up events, KGS Friends utilise the homepage template - all school branding and layout stays the same across each event, only the key details change.
The TryBooking system also collects donations for Charities or Fundraising events.
KGS Friends are able to keep track of event revenue, ticket sales, and guest information via 24 real-time reports all of which are downloadable.
"TryBooking assists with our event management and makes booking quick and easy for our guests. It is very beneficial to transfer all ticket funds into the school bank account immediately," explains Katie.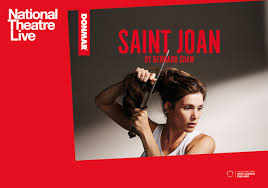 In January 2017, Kingston Grammar School announced it was to become a venue for National Theatre Live, hosting productions throughout the year at it's Michael Frayn Theatre.
"We have used Trybooking since 2015. As we moved to becoming a National Theatre Live venue it was important that those who booked tickets found the process easy and professional, that's why we used Trybooking. It is easy for us to set up events and easy for the end user to navigate. It looks and feels really professional and that's what we wanted to achieve" explained Natalie Man, Head of Marketing at KGS.
The Michael Frayn Theatre uses the interactive Seating Plan template feature to create a bespoke seating plan which includes disabled seating. The interactive seating plan can be imported into all events at this venue, speeding up the event set up process. This enables guests to choose specific seats at the time of booking.
It is possible for Event Organisers to embed the booking link into a website without the Trybooking branding, this helps to create a seamless booking experience for guests. The Michael Frayn Theatre brands the event homepage giving a professional look to their events.