Jan 22, 2018 · 2 min read
How can you improve your events?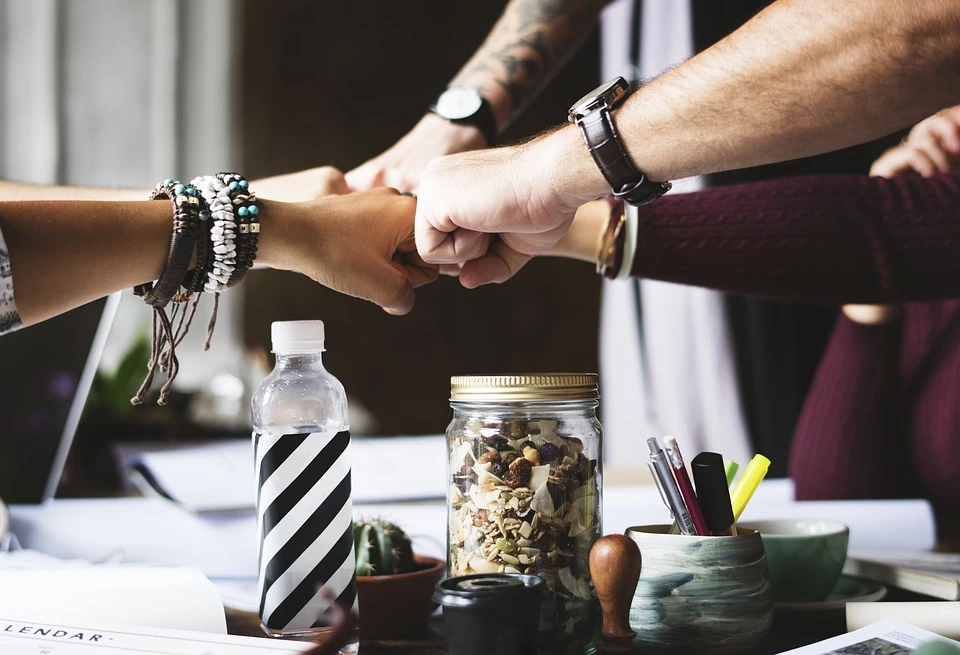 It's 2018 - we've said goodbye to the holidays and now it's time to get back into work mode. If you have lots of events to plan and consider, then the team at TryBooking are here to help.
So here are some of the best tips we'd like to share with you today - because 2018 is all about making your events better, and easier to manage than ever before:
1. Look for opportunities to improve your branding.
It's no secret that branding plays a very important role in audience engagement. It can also help to lift the reputation of your school or organisation.
Before you start planning your events this year, take some time to review the branding you have used previously.
Did you take advantage of opportunities to customise your pages and tickets?
Did you make sure to keep things consistent across the board - event pages, social media profiles, flyers and everything else?
Did you think of creative ways to promote your brand last year that you could apply again this year?
The earlier you start reviewing, the better - you'll have that knowledge in place prior to creating your 2018 events.
Here are other tips on effectively branding your events for your organisation.
2. Learn more about your attendees with custom questions.
Ticket buyers, parents, businesspeople, donors all have information and interests that you can tune into by collecting data. Knowing what they want could vastly improve the quality of your events.
Selling your event online means that you can ask custom questions at checkout and collate this information to supplement your future planning. So rather than just getting them to provide their email address or phone number, ask them about their association with your organisation/school, special dietary requirements, providing feedback or more.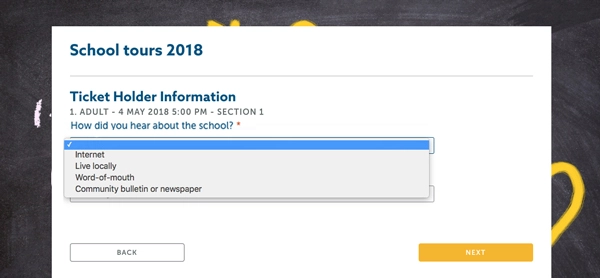 Working out the correlations between your guests will help you to make better marketing and planning decisions in the future. The more you can use this information to cater to people's needs during the event, the more you can ensure they'll have a positive experience, leave a glowing review or return for the next event.
3. Turn a free event into a donation opportunity.
Rail Safety Week, an initiative by Sydney Trains School Program and TrackSAFE Education, were experiencing a few problems due to their annual event being free.
They realised that because attendees didn't need to pay for tickets, some were canceling at the last minute, making excessive ticket bookings (far more than what they needed) and in some cases not turning up to the event.
By charging a small amount of money for tickets, which would then be donated towards a good cause, Rail Safety Week was able to secure a record turnout rate as well as helping to benefit the broader community through the fundraising effort.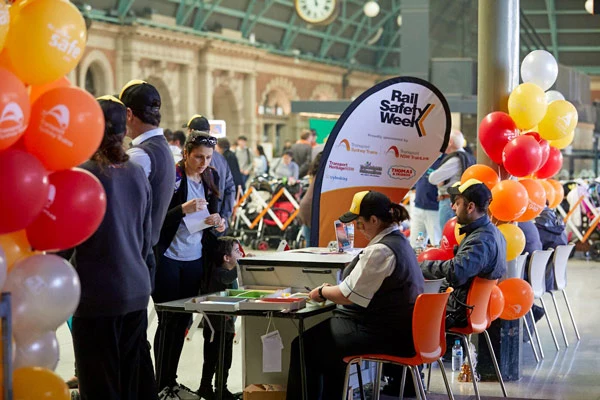 Learn how this event managed to turn free tickets into a huge fundraiser with the help of TryBooking.
Read more about how adding some value to a free ticket can drastically change the event outcome.
If you prefer to keep your event free, you can still minimise the no-show rate by taking advantage of our hand back free tickets feature, which lets guests return their free tickets if they can't attend the event. This makes the tickets available for others to claim instead.
4.  Speed up your setup process.
Running the same event again in next year? Or perhaps you plan to reuse the same venues, pricing or custom checkout questions from last time?
It only takes a few moments to clone your event and keep the details from your past event including:
(Click on each point above to get a refresher on how to set them up).
We recommend taking some time to review last year's event - what worked, what didn't. Once your event is cloned, you can then make tweaks to reflect the new date, time or anything else that may have changed since last year.
TryBooking's clone events feature comes recommended by Ivanhoe Grammar, "The clone event feature helps us standardise the way events will be set up, ensuring consistency across all campuses, as well as saving them time."
Check this guide to cloning your previous events on TryBooking.
5. Promote, share, grow!
It's easy enough to grab your event URL and copy paste it into emails or social media for promotion. Most of the time, this works perfectly well too.
But did you know that TryBooking has a whole other suite of promotional tools to help your events get greater exposure, traffic, and sales?
There are embeddable widgets, which you can use to kickstart ticketing from your own website. You can also take advantage of the Event Listing Page, which lets you collate all of your upcoming events into a single location for easy bookings.
You can then use TryBooking's tracking reports or the Facebook pixel/Google Analytics tracking function to work out where your top-performing channels are or what kind of ROI you're getting from Facebook Ads.
We encourage you to take a leap and try out any of these promotional tools for your events in 2018!
6. Help set up your team's accounts.
Unless you're operating completely solo, there are usually a few different stakeholders who will need access to your account so that they can set up events, run reports and more.
Streamline your event team's administration in 2018 by adding different team members to the same account. You can add Basic Access Users, who will be able to access all areas of your account except for sensitive areas such as banking, account logins, passwords or refunds.
You can also give Producers Access, which lets others view select reports and booking levels only.  
Wendy Clark from Ipswich Girl's Grammar School says, "The Producer's Access feature was very >user-friendly, in fact I set up this access for all the main co-ordinators and they ran the reports themselves."
Since 2018 is all about running a tight ship, it's a good chance to improve team communication and lighten the workload next year with TryBooking's different user access levels.
Here's how to set up levels of user access in your TryBooking account.
7. Manage attendance and volunteers effectively with the TryBooking Scanning App.
The TryBooking Scanning App is a quick, easy scanning option for tickets and available exclusively to TryBooking account holders.
The app has been downloaded and used by schools, sports clubs, dance studios, theatres, music groups and any kind of event where staff/volunteers want a centralised way to manage scanning and reduce administration.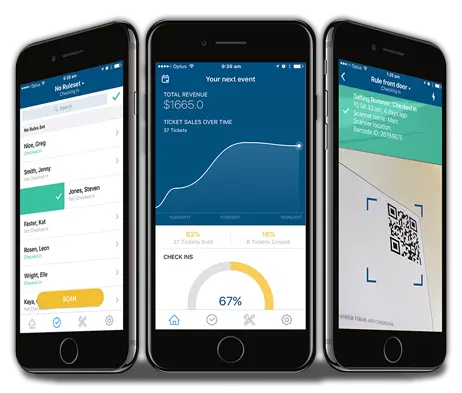 Turning your smartphone into a ticket scanner is a fast and simple way to manage attendees. The TryBooking Scanning App integrates with your TryBooking account, so all information automatically updates in your account as you scan.
It provides real-time information about check-ins, no-shows and revenue. It also comes with its own set of reports, so you can stay up-to-date attendee information, scanning velocity, and more.
The TryBooking Scanning App is just another step forward in helping you leave behind paperwork in 2018. You can download it for free on iPhone and Android or your next event.
Last tip: grab the Ultimate Events Guide.
Don't forget to grab your free copy of TryBooking's Ultimate Events Guide. The guide is designed to help keep you on top of managing your event from start to finish and also includes a budget and key contacts checklist.
Contact us
If you'd like more advice on setting up your events, simply 
contact us
. Our team is here to help you succeed in the new year.
We look forward to hearing from you!
Events made easy
The TryBooking Team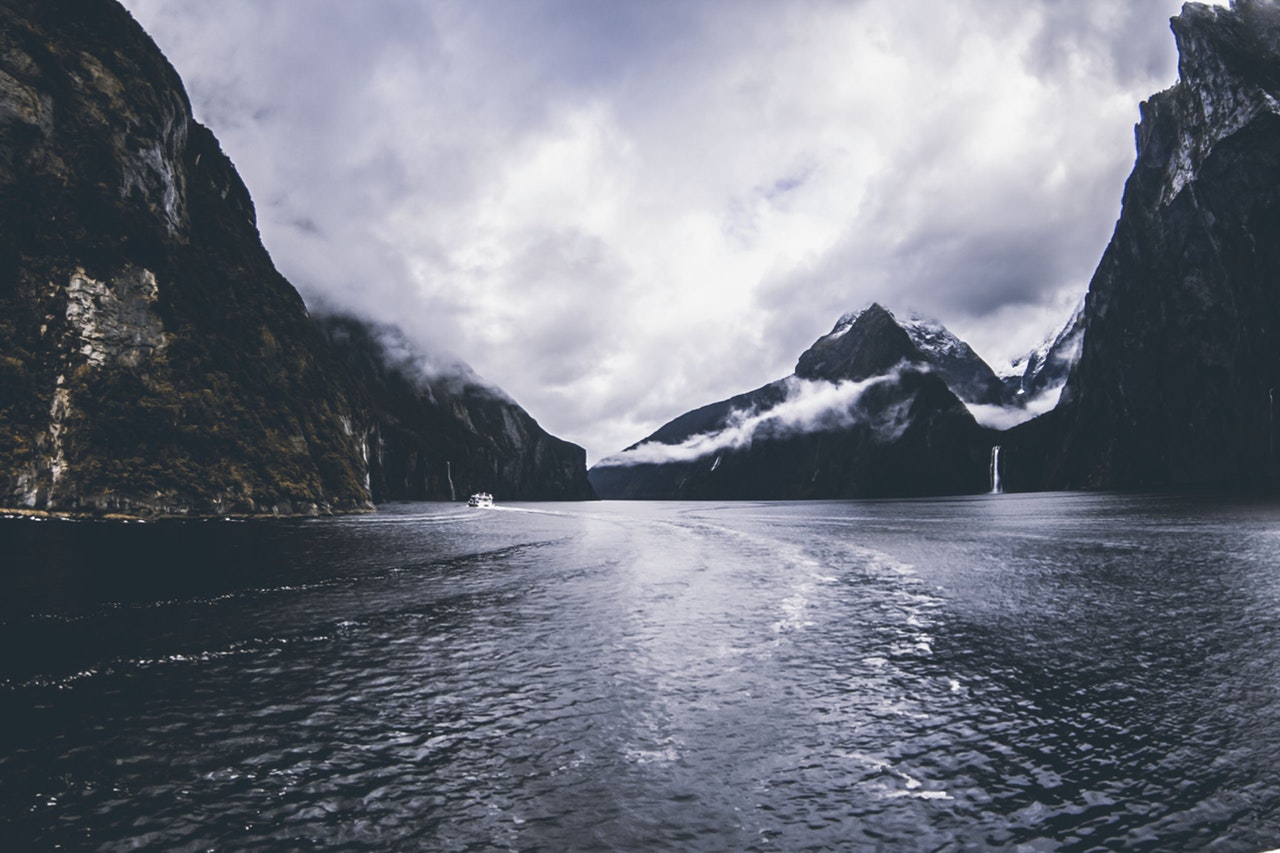 All there is to know about our expansion in New Zealand
Feb 13, 2018 · 1 min read
TryBooking's low fees support your events, without draining the revenues
Jan 01, 2018 · 2 min read